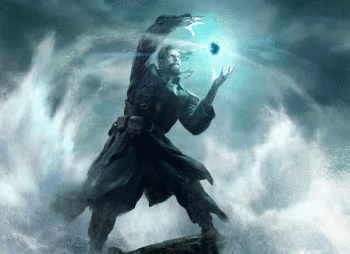 Satyr recently wrote about the magickal phenomena called "lust for results", he outlines a couple of scenarios in which he shows how it's effect on magickal results are overblown at times and how much of it is used as an excuse when failing.
I've never actually held this theory in high regards.
First off, being a sorcerer trained to use my emotions as fuel for my arte – I am literally lusting for results all the time when I perform my magick. To performing a blessing on my friends or family, or cursing a relationship – I am lusting for the result, I want it, I want it to happen, make it happen.
Also, I view a failure in magickal results as a couple of scenarios; lack of technique, far reaching unreasonable goals, and my oh so favorite "the fucking world just don't want to give it to you" murphys law. Most of the time, lack of training and technique is the main cause.
There's a reason as to why intermediate practitioners do not run in to this issue anymore – it's because the mind is trained or has suitable training to wield the forces they need to get the results they want.
When I hear failure due to "lust of results", I start asking myself;
Is it lack of training/technique?
Is the goal too far-fetched that even magick can't touch it?
How long has the practitioner been practising?
What was the technique they used?
What was the time frame they are working with?
etc etc.
I don't actually chalk anything to just "lust of results" – I can't even fathom that someone has the presence of mind to think that when the results they wanted didn't happen, which was a couple of days later I presume, would recall in that moment of time, in total perfect memory recall,
"Oh, I was really lusting for results at that time, that's why it didn't work."
Lol.
Before chalking it up as failure to lust of results, maybe try re-examining your technique?